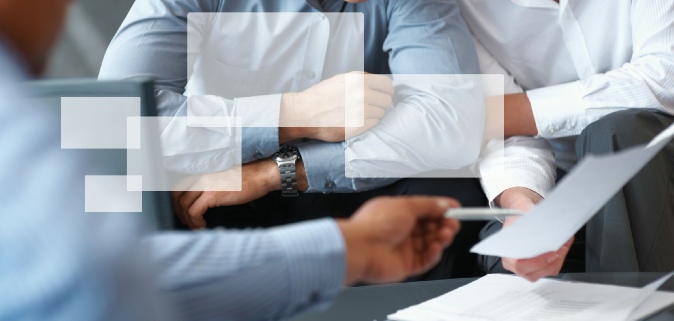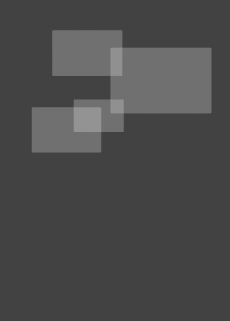 SETTING NEW STANDARDS FOR QUICKBOOKS® SYNCHRONIZATION.
Synchronize your QuickBooks data with Microsoft® SQL Server™.










Ridgefield Consulting Inc - Meriden, Connecticut USA Telephone: +1 (203) 900-4132 Email: Contact Us
Intuit and QuickBooks are trademarks and service marks of Intuit Inc., registered in the United States and other countries.
QBSQL and QBBRIDGE are trademarks and service marks of Ridgefield Consulting, Inc.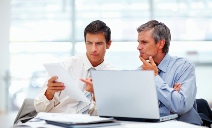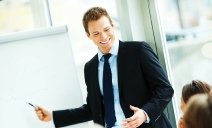 Watch videos of QBSQL in action.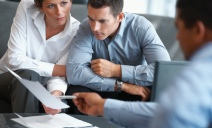 QBSQL .NET Controls are drag n drop .NET User Controls that allow your development team to rapidly produce in-house applications.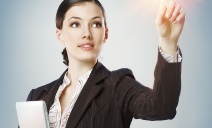 View our Quick Start Guide to see how to setup QuickBooks, SQL Server and Perform QuickBooks to SQL Synchronization.

QBSQL is a powerful application that utilizes the QODBC Driver for QuickBooks to extract your QuickBooks company file data and synchronize the QuickBooks data from your company file into one or more Microsoft SQL Server Databases.
Once your company data is stored within your Microsoft SQL Server Database, there are many things that you can do with the data - that QuickBooks can't do.
For example, you can create Back Office applications for your staff or serve sales information to your website to support and provide feedback to your sales people in the field.
What you decide to do with this new capability will be driven by your business needs.
Now that QBSQL Version 2 also supports QuickBooks POS - these capabilities are now available to Merchants too.
Let's face it; QuickBooks export options have a lot to be desired. But with QBSQL you are no longer restricted to those limitations!
Discover what countless other businesses already have - TAKE CONTROL OF YOUR COMPANY FILE DATA WITH QBSQL!

Easily synchronize an unlimited number of QuickBooks Company files with Microsoft SQL Server or Microsoft Azure Databases.
SCHEDULED SYNCHRONIZATION
QBSQL allows you to create a synchronization schedule to automate daily synchronization runs.
When you create a Synchronization Schedule for the Connection File for your QuickBooks Company File, QBSQL automatically performs a sync on the days and times you setup in the schedule.
SCHEDULED OPT FILE BACKUP
The QODBC Optimization file changes each time you synchronize your Company file data with SQL Server.
You can setup and change the Opt File Backup Schedule by going to the Settings Tab → Opt File Backup Schedule Tab.
Each Scheduled Backup can have a different Backup Location.
DEEP SCAN MODE
QBSQL has been tested against very large company files containing over 180,000 (InvoiceLine and SalesOrderLine) QuickBooks records.
If the QuickBooks company file has one or more years of data - QBSQL will import all of it.
UNLIMITED COMPANY FILE SYNCHRONIZATION
Are you an Accounting firm with a number of your client or a company with a number of QuickBooks company files - you can sync them all!
Look no further - QBSQL allows ANY Number of companies to be exported to MS SQL.
One Price - Multiple Companies.
SUPPORT FOR QUICKBOOKS POINT OF SALE
QBSQL always synchronized the QuickBooks Desktop Editions and now QBSQL also supports QuickBooks POS enabling Merchants to synchronize their Point Of Sale data from QuickBooks to SQL Server.
SUPPORT FOR MICROSOFT AZURE
QBSQL Synchronization can now be performed against your Microsoft Azure SQL database(s).
IMPROVED ACCURACY
The QBSQL Synchronization Engine has been optimized to provide 100% accuracy on the data it extracts from your QuickBooks company files.
GREATER PERFORMANCE
The QBSQL Synchronization Engine has been further optimized for speed, providing even greater performance.
DATABASE SCHEMA UPDATE IMPROVED
The QBSQL Engine detects changes to your QuickBooks company files and updates your SQL Database Schema with total accuracy to ensure you're seeing all of the data you need to work with your QuickBooks company.
ENHANCED DATABASE OPTIMIZATION
The QBSQL Engine automatically creates the indexes on your SQL Databases to provide the best possible performance from your SQL Queries.
SCHEDULE MULTIPLE COMPANY FILES
If you're an Accounting firm or a Company with multiple QuickBooks Company files, you can now schedule company file synchronization for each company file with the new Synchronization Scheduler.
QBSQL SYNCHRONIZATION FOR QUICKBOOKS DESKTOP AND QUICKBOOKS POINT OF SALE